I've Attached My CV And Cover Letter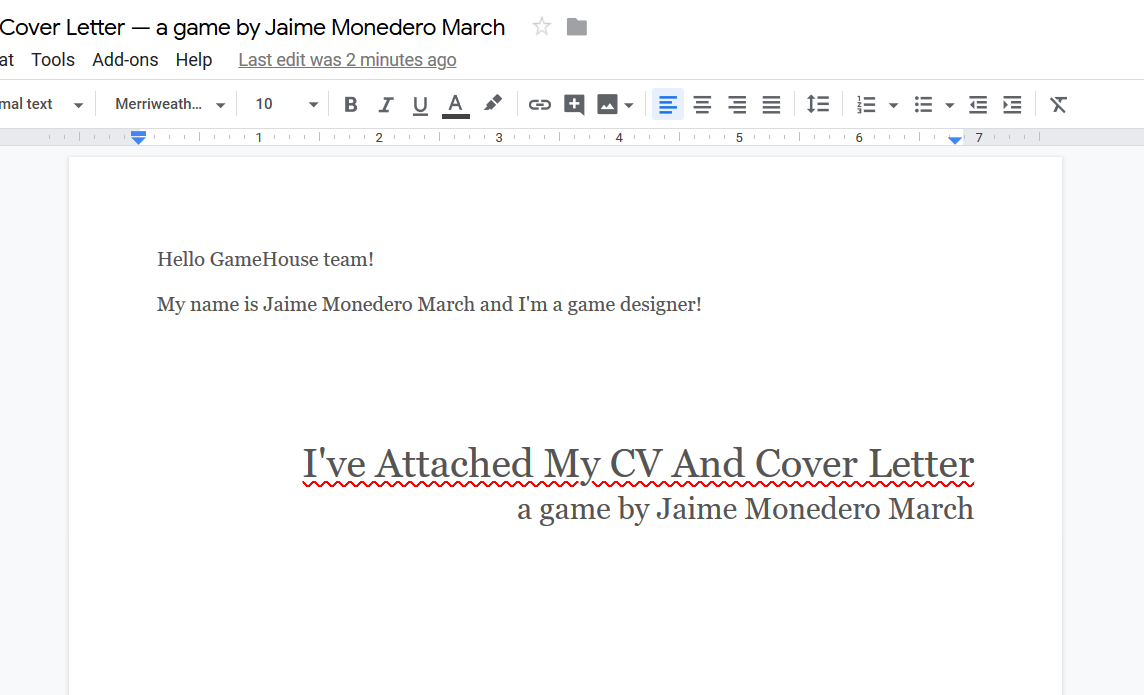 God has cursed me for my hubris, and my work is never finished.
For Global Game Jam 2020, I decided to use an idea I had come up with a couple months prior. Inspired by my own job search, I decided to make a game about the experience of writing cover letters and rewriting them over and over to target them to each job application. I took the chance to learn Twine: I had never used it before, and in addition to finding out how it worked for the first time, I stretched it to do a few things it wasn't exactly built to do.
Developed the original concept, wrote the script and coded the entire game 
Used the project to learn Twine
"This is so relatable. I'm getting anxiety just from looking at it."